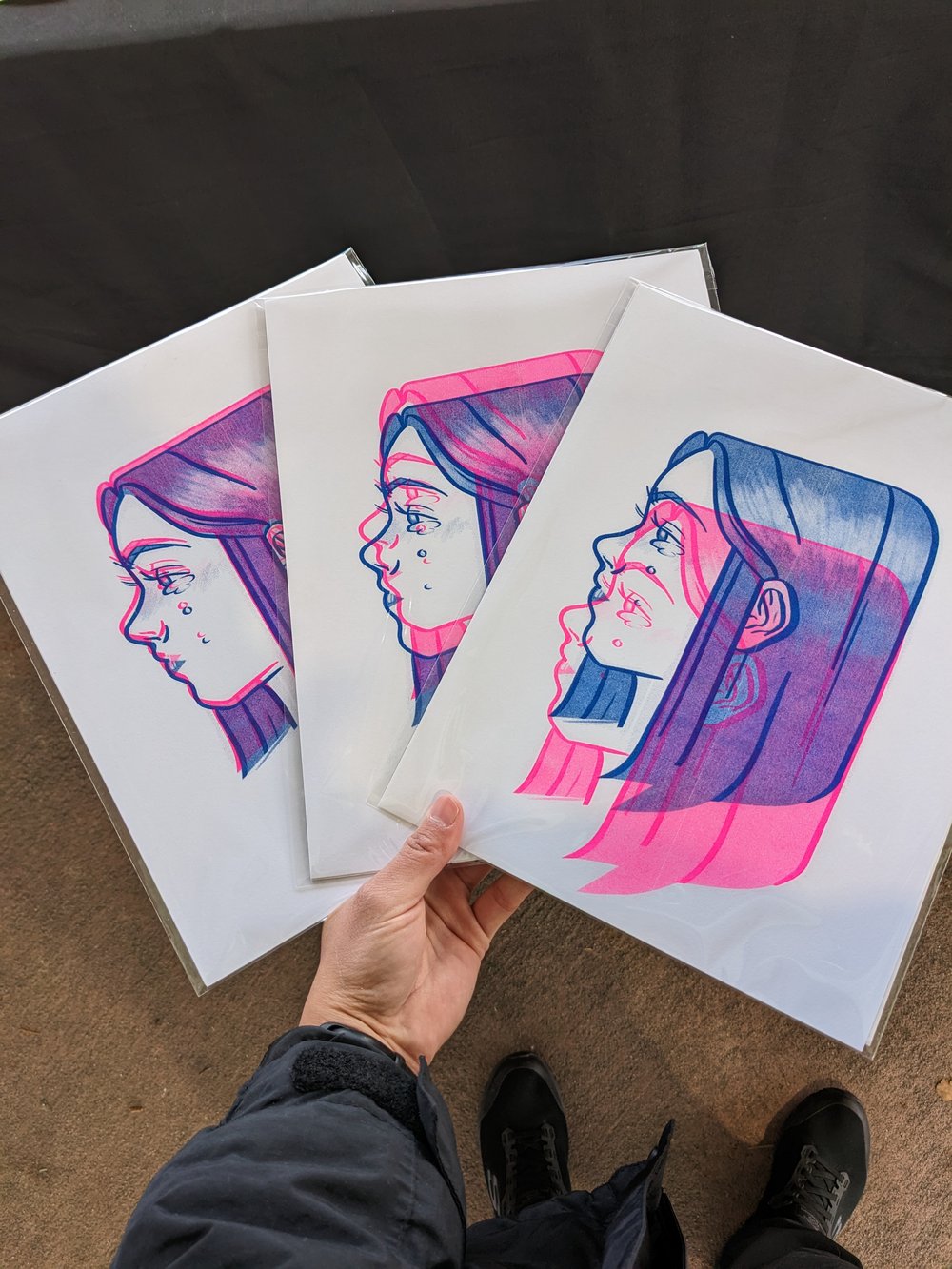 Risograph print of a digital drawing. Printed with a RISO GR 1700 in Blue & Fluorescent Pink ink. Due to the imperfections of Risograph printing (registration, roller marks, etc ), all prints are unique. Please note that Riso ink never truly dries, and is prone to smudging.
8.5" x 11", 100lb, Risograph Printed.
Please specify in comments if you prefer off-refistration, mild off-refistration, or tight registration.