I MADE YOU A MIX CD BECAUSE I HAVE A CRUSH ON YOU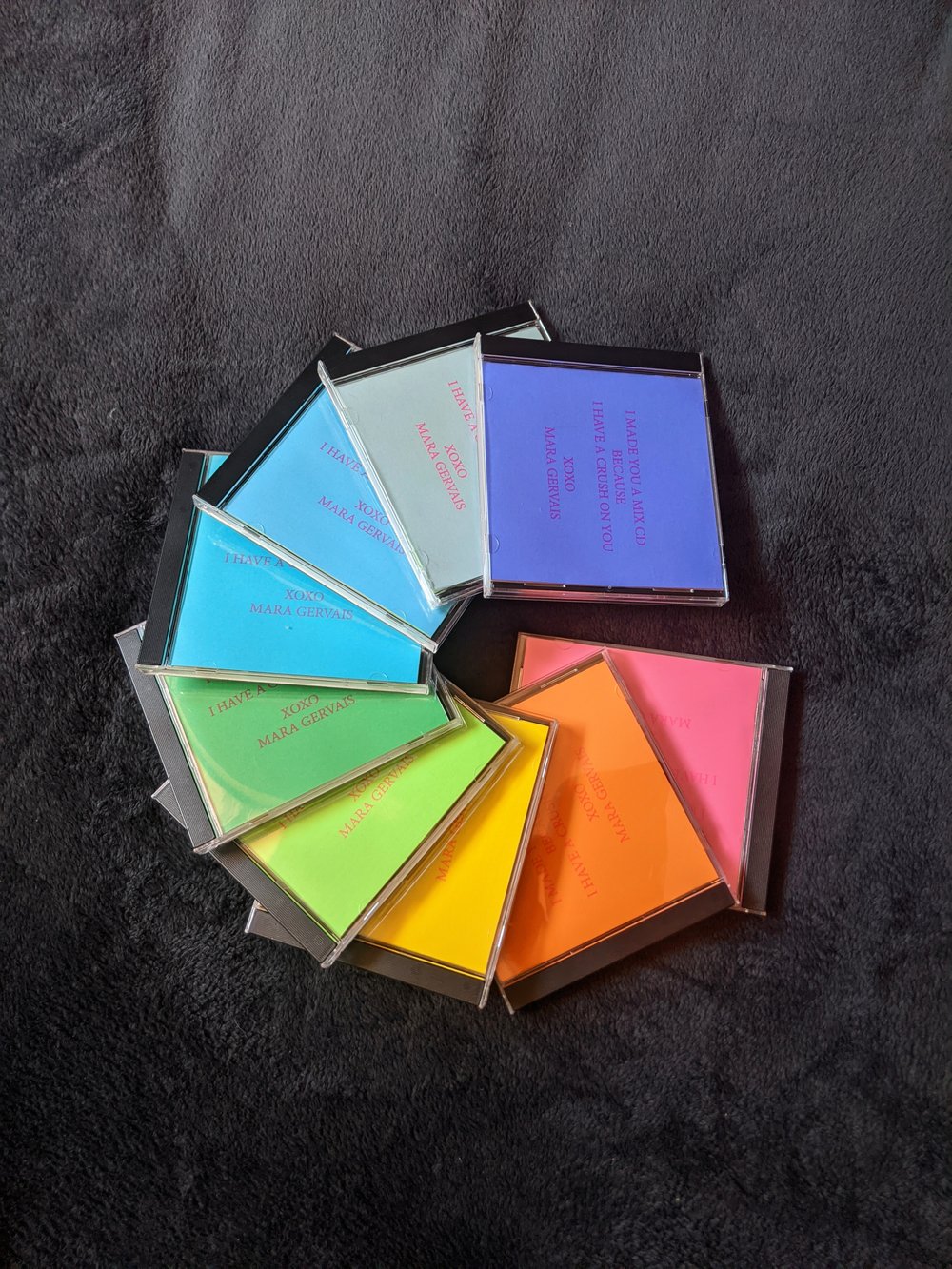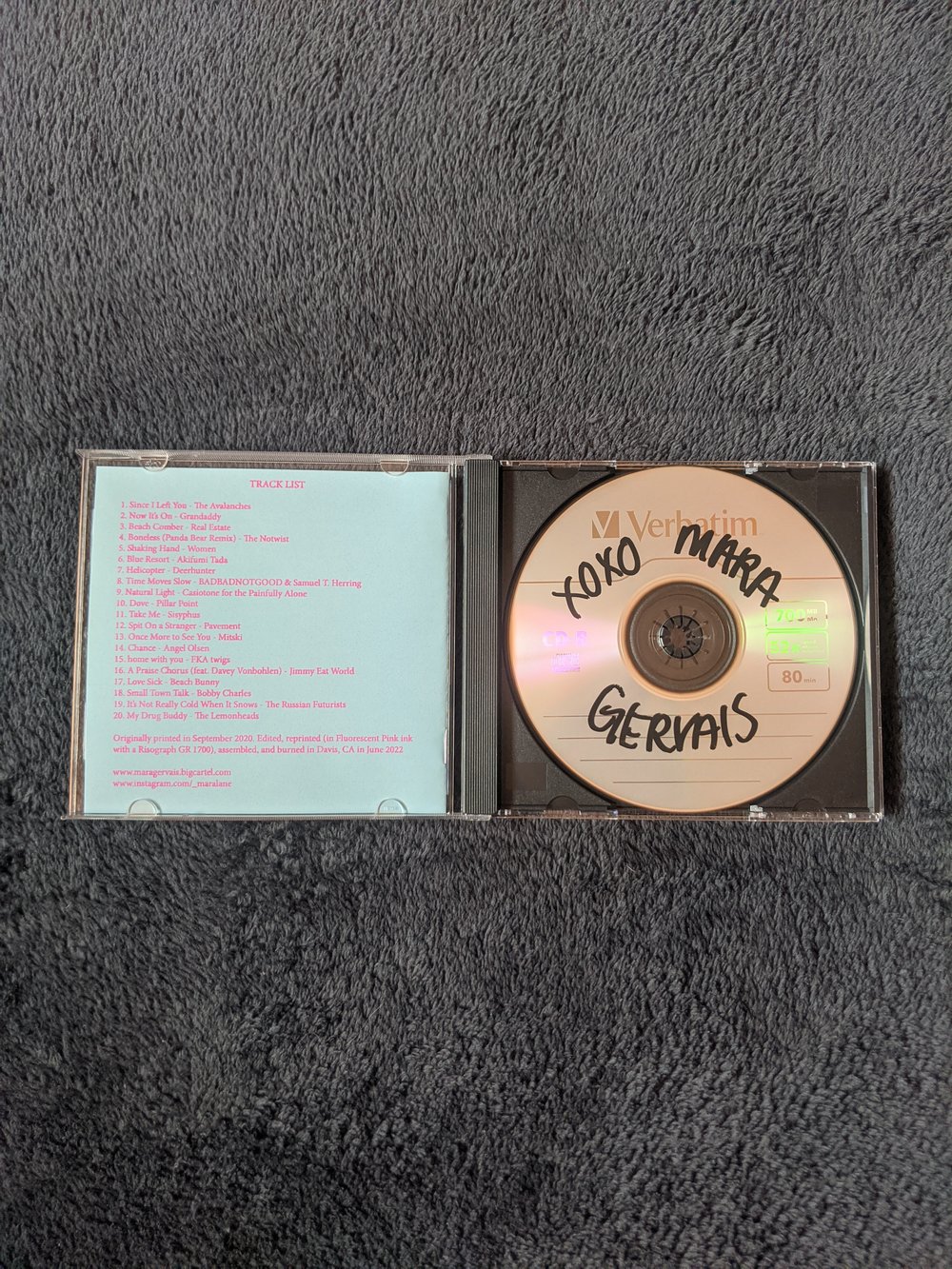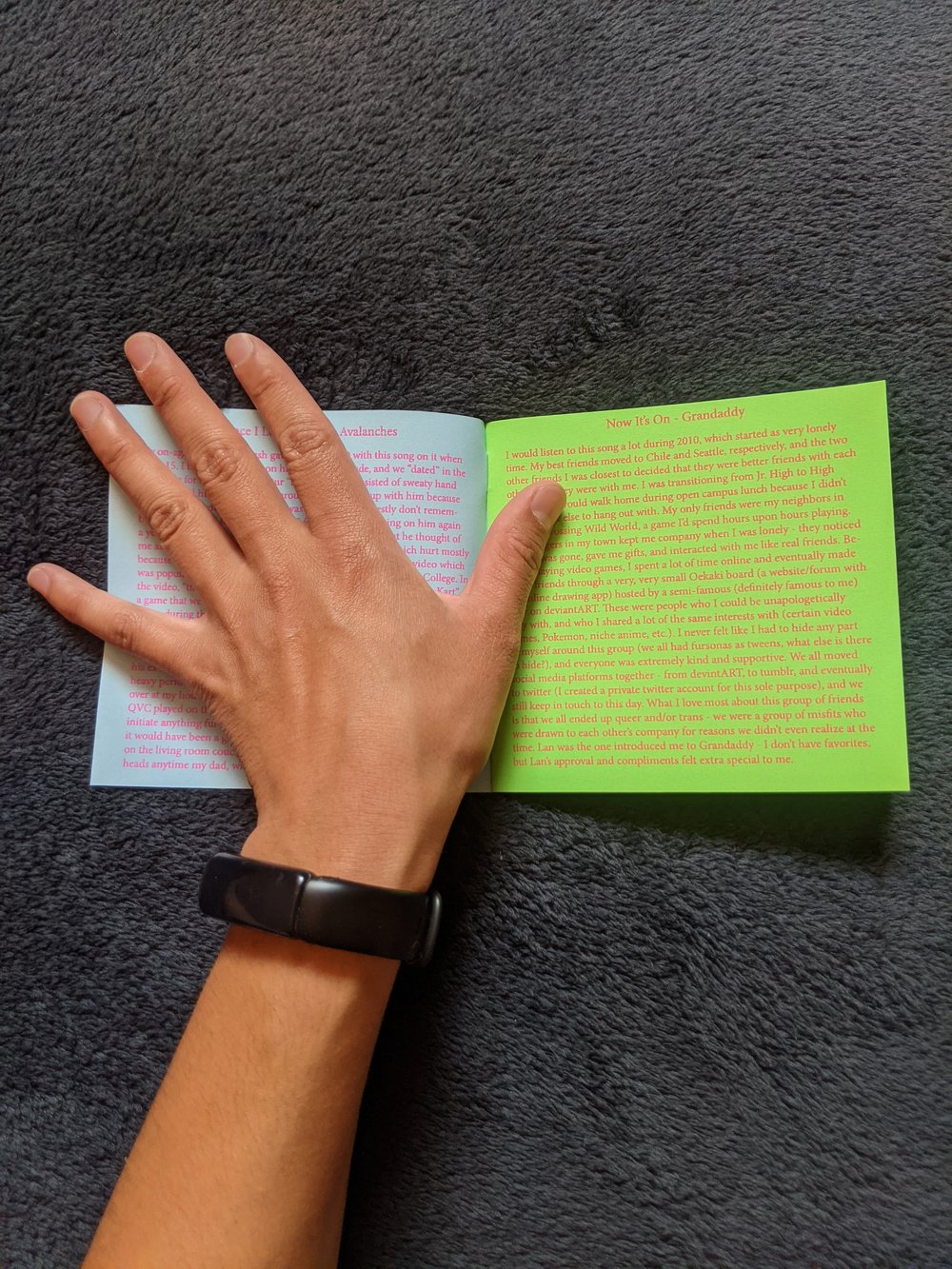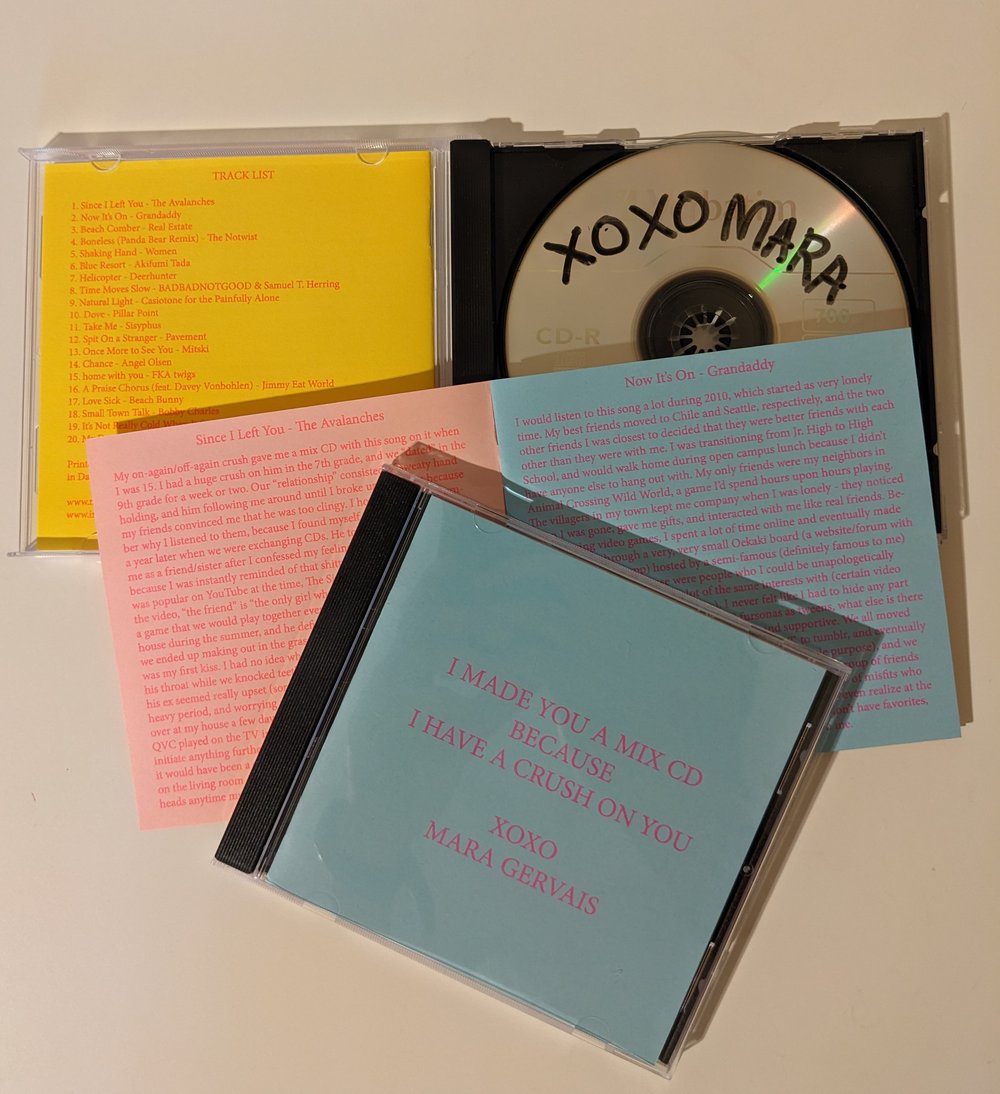 Buy this zine & CD combo if you want your SO to find it in your center console and get the wrong idea. Featuring 20 of my current, and past favorite songs (an hour and 20 minutes of music) along with a glimpse into my life at the time when I listened to them most. Topics range from teenage hooliganism to crushes, exes, and hook-ups, along with the constant theme of loneliness. Deeply personal and embarrassing, read if you've ever wanted a look into my diary - sorry if I wrote about you (alternatively, sorry if you didn't make the cut)!
4.75" x 4.75", 20pgs, Risograph printed in Fluorescent Pink ink on assorted 24lb paper.